Published: 7/25/2012
What is a bar crawl and how does one work?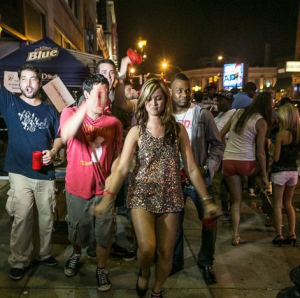 "What is a bar crawl?" is a question we get asked often at Project DC Events. We define "bar crawl" as the act of an individual or group of people drinking at a number of bars in a single day or night, normally walking between them. Dictionaries also defines "bar crawl" as both an noun and a verb:
Bar crawl (noun) – A drinking session that moves from one licensed premises to the next, and so on.
Bar crawl (verb) – To move in a group from one drinking establishment to the next, drinking at each.
Many cities around the world host bar crawls that act as social gatherings for the community and tourists. These crawls focus on the social aspect of meeting new people, being introduced to new bars and clubs in a new city, and to promote the city itself.