The Shamrock Crawl 2013 – Route Map
Published: 3/8/2013

Below you will find The Shamrock Crawl 2013 route map. Plan accordingly, don't get lost, have an awesome time, and most importantly, be safe! See you at the crawl!

2 Surprise Bars: We have added TWO surprise bars to the crawl! These two bars will NOT be on the route map and they will ONLY be revealed via a text message during the crawl. Learn more here.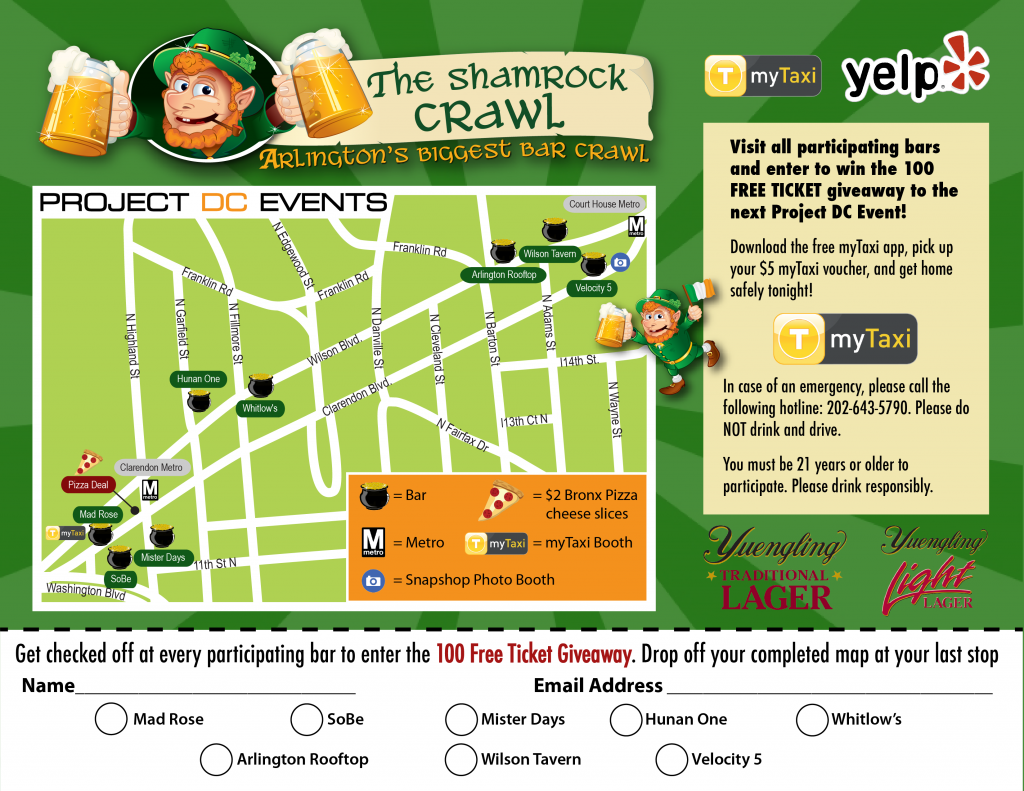 Go from The Shamrock Crawl route map back to the Project DC Events homepage