PSY's "Gangnam Style" hits Washington DC bars and clubs (VIDEO)
Published: 8/28/2012
So long "Call Me Maybe", Hello "Gangnam Style"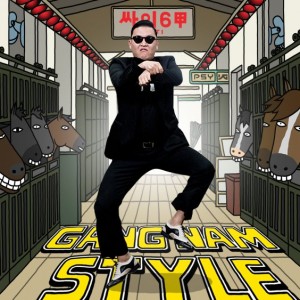 If you follow trends, viral videos, and the next big hit when it comes to music and dance, you may have heard of of PSY's – "Gangnam Style." The video has been on YouTube for only 6 weeks and has well over 65 million views worldwide!
PSY is a Korean pop superstar that is getting a lot of press and recognition in the United States for his infectious song and dance video "Gangnam Style." The song features a catchy electro-pop beat, and an easy to learn dance that many people are calling "the next Macarena."
I knew this song had the potential to go mainstream in America and the DC bars and clubs as soon as it was released; however, it wasn't until this past weekend, when I attended the Redskins vs. Colts preseason game at FedEX Field (Hail! by the way) that I saw it performed live by some of the tailgating fans. After asking friends if they had heard of the song, half of them replied with "I have heard it at the bars" or "I heard it when I was out." At that moment I knew, "Gangnam Style" had landed in Washington DC.

With that said.. Welcome "Gangnam Style" AND so long "Call Me Maybe"

Watch the "Gangnam Style" video and dance below:
You can see the complete dance at the 2:29 minute mark
Even CNN is talking about it!
As always, leave your your thoughts and comments below!
Go from PSY's "Gangnam Style" hits Washington DC bars and clubs to the Project DC Events homepage