Project DC – Your Guide to DC Nightlife and Events
Published: 8/15/2012
About Project DC Events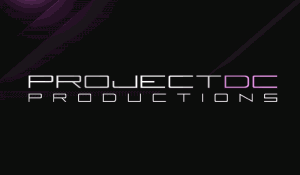 Project DC Events is a newly formed branch of Project DC Productions, DC's premiere event planning and promotion company throwing the parties you want in the city you love.
We are excited to announce this expansion into the bar market. We have had great success in the past in the bar arena and to due to such high demand we have formed Project DC Events to focus fully on throwing events at local bars and meeting your needs. Project DC Events will concentrate on all those fun day time activities including bar crawls, live band performances, DJ shows, and so forth.
Being party-goers ourselves we understand what it takes to have an unforgettable time. Project DC has over six years of experience planning and managing birthday parties, bachelor & bachelorette parties, corporate events, fundraisers, happy hours, and just fun nights out on the town. With the depth of our experience and our vast connections at your service, you can now sit back and relax while as we host your next event. Project DC is here to make sure you have the time of your life every time you are out.
As a kick-off party to Project DC Events we will be throwing the much anticipated end of summer bar crawl "Summer Crawl DC 2012" on September 22nd. If you love the summer, drink specials, hanging out with friends, and meeting new people, then this is the perfect event for you.

The venues we have chosen for this particular crawl have been selected from the best of the best, all within close proximity and yet diverse enough to give you a unique experience inside each location. Guests can be guaranteed party favors, great music, amazing drink specials, fun venues and a good old fashion great time!
Caution: This event is about extreme daytime fun. Hop from bar to bar with crowds of friends, while enjoying amazing drink specials, visiting the best bars in town, and listening to great music. Join the Summer Crawl and get ready to party all day long! You can register and buy tickets at SummerCrawlDC.com
The History Behind Project DC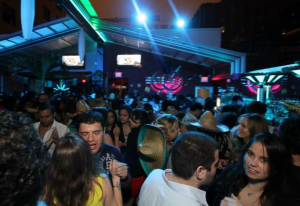 We are frequently asked, "How was Project DC formed?" So to answer the question here is the story. As a favor to a restaurant owner we were asked to bring a few guests to help bar sales at night. By no means were we promoters or had any experience with nightlife besides attending a few clubs here and there. We scoped out the venue and they had everything that we needed; a section for a DJ (in the corner), a fully stocked bar, a dance floor (after clearing out dinner tables) and a great location. All that was needed were patrons!
A little word of mouth and a few emails later we were astonished to see a line down the block our first night! For two months straight this restaurant transformed into a nightclub from 10-3am. The crowds kept coming and as demand grew so did we. We found a niche in the market; provide a nice venue, don't hold up lines, don't waste people's money with a cover, offer drink specials, hire a great DJ and the rest will come together. Before we knew what hit us we were throwing parties five times a week. We expanded to theme parties, pool parties, massive New Year's Eve events, Halloween bashes and even started booking events in Vegas! Project DC literally grew from a single party at a restaurant to DC's top promotion company.
So what sets us apart? The fact that we are on a mission to make sure every guests has a great time. We know how to party, and we want to party with you.
We hope to see you at our next event!
-Mike Bramson
Go from Your Guide to DC Nightlife and Events back to the Project DC Events homepage