Project DC Events welcomes WAKA, Miller Lite and Bacardi as sponsors.
Published: 9/17/2012
PRESS RELEASE
Announcing The "Summer Crawl DC 2012" Partners
ROCK YOUR BEACH GEAR ONE LAST TIME!

WASHINGTON, DC, September 17, 2012 – Project DC Events is excited to announce Summer Crawl DC 2012's official partners of the event, scheduled for Saturday, September 22nd from 2:00 PM until 9:00 PM.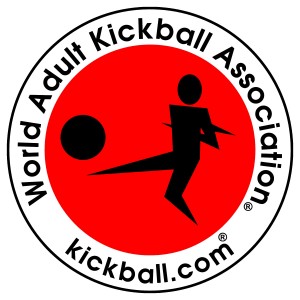 The end of summer celebration will feature a number of bars in Dupont Circle and the Golden Triangle, including BlackFinn, The Mighty Pint, Irish Whiskey, Public Bar, and more. After registering at BlackFinn to start the crawl, partygoers will enjoy free cover and drink and food specials at some of the hottest bars DC has to offer!
For their inaugural day event, Project DC Events has partnered up with major local brands as well as a brands that are surely to make an impact in their industry in the next few months. Project DC would like to welcome: WAKA (World Adult Kickball Association), Bacardi, Miller Lite, 3 Pizanos, Snapshot Moments and Maryland Beer Pong. WAKA will also feature as the event's platinum sponsor.

"We're really thrilled to partner up with Project DC Events in this end of Summer pub crawl" said Joel Dusoe, Regional manager for WAKA. "Just because summer is coming to an end, it is no reason to stop hanging out with friends and enjoying the great September weather! It'll also gives our WAKA players a chance to meet new people and take advantage of great specials at the bars!"
Tickets are still available for purchase online through September 22 at www.SummerCrawlDC.com.
You must be 21 or older to participate. Please drink responsibly.
###
Project DC Events is DC's premiere promotion and event planning company, throwing the parties you want in the city you love. Project DC Events hosts parties at the most upscale and exclusive night clubs, lounges, and bars the city has to offer.
Contact Information:
Project DC Events
703.639.7636
contact@projectdcevents.com
Go from Announcing The "Summer Crawl DC 2012" Partners back to the Project DC Events homepage