Project DC Events is Hiring!
Published: 2/15/2018
Project DC Events is looking for rockstars to add to our amazing team!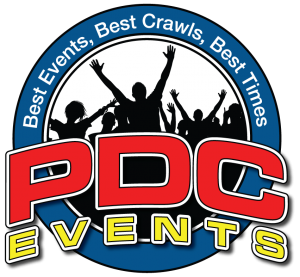 Project DC Events, the city's most fun events company is HIRING! We are seeking full time/part time personnel to add to our amazing team in our Arlington office. We are looking for highly entrepreneurial and motivated applicants. The ideal candidate is an organized, enthusiastic, self-starter, who is able to see opportunities in obstacles.
We're looking for candidates with experience in:
* Marketing/Event Planning
* Communications
* English/Literature
* Social Media Marketing
* Public Relations
* Graphic design
Requirements: Proficiency in Microsoft Office Suite, Google Drive and familiarity with social media platforms (Facebook, Twitter, Instagram, Snapchat, etc.). Event planning, social media marketing, graphic design and blogging experience is a plus.
If interested in this opportunity, please send a resume, cover letter and any representative work samples to contact@projectdcevents.com.
About Project DC Events
Project DC Events is Washington D.C. and Arlington's premier event company, specializing in creating fun-filled, adventurous event experiences that connect participants with local neighborhoods.