Project DC Events announces Yuengling partnership for Cupid's Bar Crawl 2013
Published: 1/29/2013
Welcomes back myTaxi as Platinum Sponsor
PRESS RELEASE
Contact Information:
Project DC Events
703.639.7636
contact@projectdcevents.com
WASHINGTON, DC, January 28th, 2013 – Project DC Events is excited to announce the Cupid's Bar Crawl 2013 official partners and sponsors of the event, scheduled for Saturday, February 9th from 3:00 PM until 11:00 PM.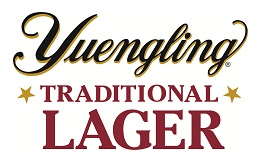 Cupid's Bar Crawl will feature a number of bars in Washington DC's Dupont Circle including Ozio, Public Bar, The Madhatter, Sign of the Whale, Irish Whiskey Public House, The Mighty Pint, and more. The Salsa Room will once again be offering participants deals on their delicious empanadas and saltenas. After registering, participants will enjoy free cover and drink & food specials at some of the best bars DC has to offer.
For this event, Project DC Events welcomes back drink sponsors Jack Daniels and Bacardi and welcomes Yuengling as a first-time sponsor. Yuengling is America's Oldest Brewery, and they will be showcasing their signature Yuengling Traditional Lager, as well as their Yuengling Light Lager. "We are really excited to partner up with Project DC Events and take part in Cupid's Bar Crawl 2013" said Sean Addison, District Manager for D.G. Yuengling & Son, Inc. "We know how much DC loves a good, fun-filled themed event, and what a better time for them to try two great beers from America's Oldest Brewery."

myTaxi is also welcomed back as they will once again be the event's Platinum Sponsor. myTaxi is the first taxi-booking application that directly connects passenger and driver. With just a few taps of the screen, you'll have a taxi on it's way! "We know the type of events Project DC Events puts together, it was a no-brainer for us to participate and be a part of Cupid's Bar Crawl 2013" said Yonis Benitez, myTaxi General Manager in DC. "When you get thousands of participants having a blast, dressing up, and enjoying themselves, it makes showcasing our product that much easier."
###
Project DC Events is DC's premiere promotion and event planning company, throwing the parties you want in the city you love. Project DC Events hosts parties at the most upscale and exclusive nightclubs, lounges, and bars the city has to offer.
Go from Project DC Events announces Yuengling partnership back to the Project DC Events homepage