MyTaxi, Yuengling and Yelp Announced as the Premier Sponsors for The Shamrock Crawl 2013
Published: 3/4/2013
Arlington's Biggest Bar Crawl is almost here!
PRESS RELEASE
Contact Information:
Project DC Events
571.237.3614
contact@projectdcevents.com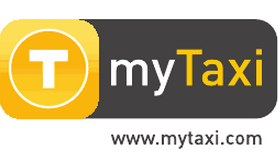 Arlington, VA, March 4th, 2013 – Project DC Events is excited to announce myTaxi, Yuengling and Yelp as the premier sponsors for The Shamrock Crawl 2013 scheduled for Saturday, March 9th from 1:00 PM until 9:00 PM in Arlington.
"The demand to bring our bar crawls to Arlington has been enormous" said Alex Lopez, co-founder of Project DC Events. "We are ready to showcase our amazing sponsors and fun events to the people of Arlington."
MyTaxi is the first taxi-booking application that directly connects passenger and driver. Passengers can view driver profiles, choose their favorite driver, track their taxi's location and rate their overall experience straight from their smart phone. Due to the overwhelming amount of positive feedback, we are excited to report they officially launched in Arlington last month.
As a returning Project DC Events sponsor, the myTaxi Arlington campaign starts off with their partnership at The Shamrock Crawl 2013. Through this sponsorship, they have generously offered to give each participant a free $5 ride home voucher to use at anytime.
Yuengling Brewery is another returning sponsor this year. "Their beers were so popular at our last DC event, we are thrilled to have them back on board and lucky to be able to discount such a high quality beer" said Lopez.

The Yuengling Brewery will also be featuring Yuengling Light Lager, one of America's fastest growing light beers during the Shamrock Crawl. "It's the perfect beer for a bar crawl. It's light and tastes great" said Sean Addison, District Manager for D.G. Yuengling & Son, Inc.
Yelp is newest addition to the Project DC Events sponsors. "We are delighted that Yelp has chosen to sponsor Project DC Events and The Shamrock Crawl 2013" said Bramson. "There is always buzz around anything that Yelp does and we are glad to be a part of that."
Yelp is an online city guide that helps people find and review places to eat, shop, drink, relax and play based on the opinions of an active local online community. Yelp has generously donated "party swag" for the participants on the bar crawl as well.
There are a limited amount of tickets still available for The Shamrock Crawl 2013. Visit www.theshamrockcrawl.com for more information.
###
Project DC Events is DC's premiere promotion and event planning company, throwing the parties you want in the cities you love. Project DC Events hosts events at the best bars, lounges, and nightclubs the city has to offer.
Go from Project DC Events announces The Shamrock Crawl 2013 Sponsors back to the Project DC Events homepage