Flicks & Rose Outdoor Movie Nights 2020 (Washington, DC)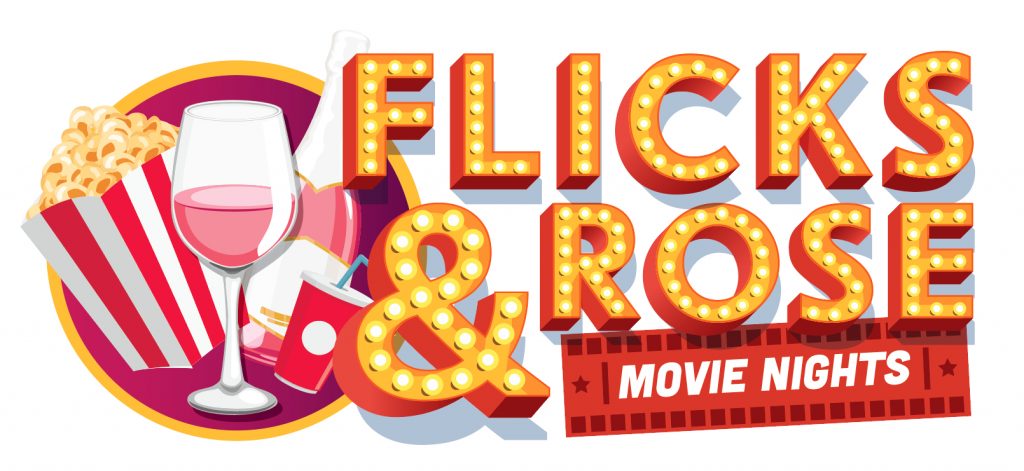 Fellow movie lovers, FLICKS & ROSE – OUTDOOR MOVIE NIGHTS is BACK with another round of amazing movies! Get ready to enjoy some delicious bubbly (and other specials) delivered straight to your table. We'll have complimentary popcorn, and plenty of picnic tables for you to enjoy your favorite movie classic with friends.
Choose your movie, enjoy drink specials — TICKETS WILL BE LIMITED!
Movies and dates: SIGN UP HERE
🍿 BLACK PANTHER – 10/2
🍿 HARRY POTTER AND THE PRISONER OF AZKABAN – 10/4
🍿 AMERICAN PIE – 10/9
🍿 THE GREAT GATSBY – 10/11
What You Get:
-Access to Flicks & Rose – Movie Nights (1 night)
-Picnic table (6 feet apart) to enjoy the movie with friends
-Entrance to best dressed contest
-Complimentary popcorn
-And much more!
Where: The Bullpen – 1201 Half St SE, Washington, DC 20003
Dress Code: We encourage participants to dress up. Get creative, be in theme with the movie, and win some great prizes!
Socially Distant Experience:
This outdoor movie night will be a picnic style experience. Groups will be sat 6 feet apart to comply with CDC guidelines. Picnic tables fit 4-6 participants comfortably. Event STAFF will be servicing tables for both food and drinks.
For more event info please visit: https://www.flicksandrose.com