DC 90's Crawl 2022 (Washington, DC)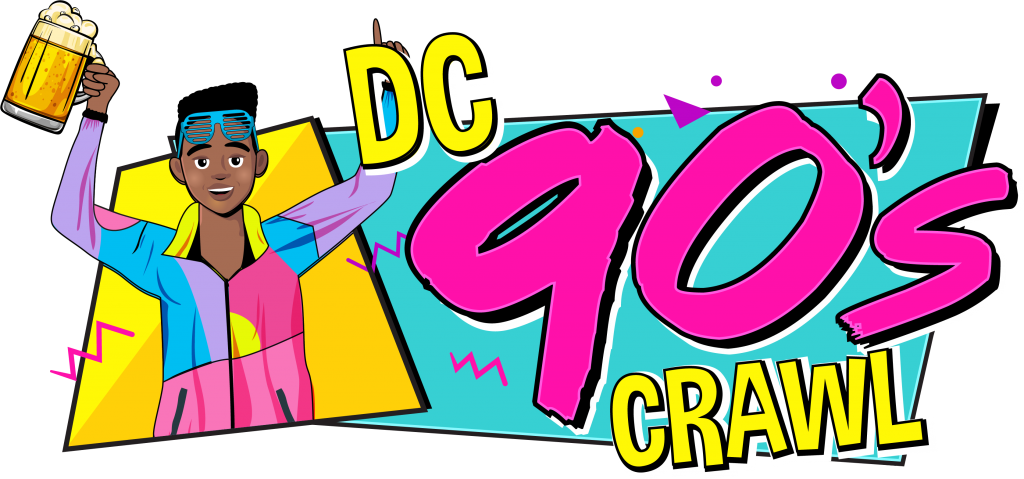 Are you ready to get jiggy wit it at the most bangin' bars in DC? Grab your slap bracelets, high tops, furbies, and fanny packs (just don't "come as you are") as we go back to the time of the Spice Girls, AIM, and Clueless. Page your F.R.I.E.N.D.S on Saturday, August 13th, 2022 because it's time to party like it's 1999!
Event website: https://dc90scrawl.com
When: 2PM – 10PM: Saturday, August 13th, 2022. Sign up HERE.
What You Get: A souvenir retro mug, patriotic party favors, access to Dupont's best bars, exclusive drink & food specials, free pictures of the event and a raffle entry to win great prizes.
Enjoy:
$3 Light beers
$3 Rail drinks
$4 90's shots
Free raffles and event pictures
Dress Code: If it's not your best 90's gear, it should not be on! There will be prizes for the most festively dressed participants. Sign up HERE.
You must be 21 years or older to participate. Please drink responsibly.