DC Halloween Crawl Returns to Washington, DC – Press Release
Published: 9/14/2017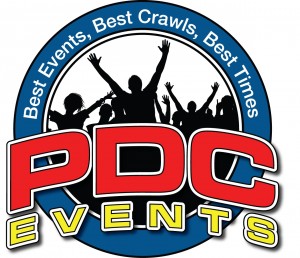 Project DC Events
contact@projectdcevents.com
2055 15th Street North #300
Arlington, VA 22201
FOR IMMEDIATE RELEASE
Legendary Halloween Bar Crawl Returns to Dupont Circle for Fifth Year
Thousands of Participants Expected to Celebrate the Spirit of Halloween at Oct. 28 Event
Washington, D.C., September 12, 2017: Project DC Events is once again bringing the largest and spookiest Halloween celebration of the season to Dupont Circle on Saturday, October 28th. The DC Halloween Crawl 2017 is expecting a record attendance and promises to be a thrilling & chilling experience.
Ticket Holders can expect a night filled with cover-free access to Dupont's best bars, exclusive drink and food specials, and free pictures of the event. They will also receive a souvenir "haunted" event mug and a raffle entry to win some amazing prizes. There will also be door prizes for the crawlers with the best costumes so everyone is encouraged to go all out with the scariest, funniest, and most creative costumes they can come up with!
Participating bars are located in and around the Dupont Circle neighborhood and include: The Front Page, District Anchor, Eden, 1831, The Madhatter, Ozio, Heist, Recessions, Café Citron, The Bottom Line, Rose Bar, Kabin, James Hoban's and more bars will be announced.
Tickets are currently available for the early bird price of $15 but prices will increase as the event date nears. A very limited amount of tickets will be available at the door for $40 each. This event is expected to sell out so crawlers are encouraged to purchase tickets by visiting the official DC Halloween Crawl site. You can also get up to the minute updates via the event's Facebook page: HERE.
For more information please visit the event website: www.dchalloweencrawl.com or contact Alex Lopez at contact@projectdcevents.com.