Bright And Pint Bar Crawl 2014 Announces Sponsors
Published: 8/13/2014
Bright-N-Pint Bar Crawl Returns to Washington, DC!
Contact Information:
Project DC Events
571.237.3614
contact@projectdcevents.com
Wednesday, August 13, 2014 – Washington, DC-  Project DC Events is proud to announce that the Bright-N-Pint Bar Crawl returns to Washington, DC on Saturday, September 13, 2014 from 3:00 PM until 11:00 PM. Bright-N-Pint is the country's largest, most electrified, brightly colored, neon themed bar crawl. "In my opinion, The Bright-N-Pint Bar Crawl is the most fun event that we throw! Imagine thousands of crawlers bar hopping through Dupont Circle in neon swag during the day, and lighting up the city with 'glow in the dark' glow sticks at night," said Alex Lopez, co-founder of Project DC Events.
We are excited to once again partner with some of our favorite Dupont Circle Bars, as well as adding a few new bars to the crawl this year. Our partnering bars include Rumors, The Front Page, The Gryphon, Public Bar, Irish Whiskey, Ozio, The Mad Hatter, Sign of the Whale, and Kabin. Our two registration bars are Rumors and The Front Page.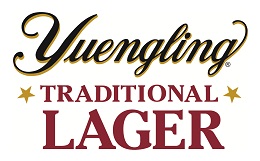 Project DC Events wouldn't be able to throw bar crawls without the help of our amazing sponsors. As always, we will have Uber, Yuengling, Finlandia Vodka, and Southern Comfort. We are excited to provide our guests with high quality drinks at a discounted price. The specials include $2 Yuengling Lagers & Light Lagers, $3 Finlandia Vodka, $3 Southern Comfort, and $4 Bright and Pint Shots.
Tickets are on sale now. Please visit www.brightandpint.com to secure your spot! We look forward to seeing how creative our guests get with their neon themed outfits and can't wait for the bar crawl!
###
Project DC Events is DC's premiere promotion and event planning company, throwing the events you want in the cities you love. Project DC Events hosts events and bar crawls at the best bars, lounges, and nightclubs the city has to offer.
Go from announcing The Bright and Pint sponsors back to the Project DC Events homepage.