Where are the best bars in DC?
Published: 8/2/2012
Are you looking for the best bars in DC?
Washington DC may not have a nightlife scene on par with Miami or New York, but DC still has a lot to offer. With numerous universities, an increasing young professional population, political junkies and tourism, Washington will always have something for those looking for something to do.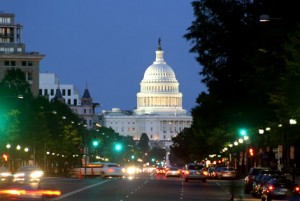 Whether you are looking for a dance club, an irish pub, events and activities such as bar crawls, scavengers hunts, our nation's capital can certainly deliver! In recent years, several bars, lounges, and clubs have opened up in the liveliest neighborhoods of DC, areas like:
Adams Morgan
U Street Corridor
H Street Corridor
Dupont Circle
Chinatown
Columbia Heights
Because Washington DC is so diverse, there's something for everyone! If you are looking for salsa dancing, dc happy hours, live bands, places to watch soccer, sing karaoke, or gay clubs, they are all a short cab ride or metro ride away!

The Best bars in DC may be in Dupont
Dupont Circle has been a popular neighborhood with Washington's gay community for decades. But the neighborhoods around the circle have been growing and diversifying in recent years as well. Today Dupont Circle has become one of the popular destinations for nightlife in the city which ranges from casual restaurants and dive bars to upscale dance clubs and lounges.
The best happy hour DC has to offer meets upscale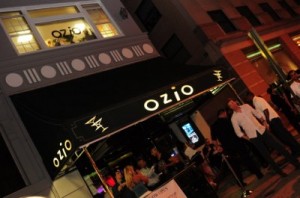 If you ask any DC local or native where the best bars in DC are located? They will most likely say Dupont Circle. The intersection of M Street and Connecticut Avenue is the site of the city's best upscale clubs and lounges: Dirty Martini, Current, 18th Street Lounge, Ozio Rooftop, and Fly are the go to bars when celebrating company, bachelor & bachelorette, and birthday parties. It is recommended ordering bottle service at these establishments to avoid paying covers and waiting in lines. Dress codes are also enforced.
If you hate dress codes, enjoy great happy hour specials, and no covers, Dupont Circle has you covered as well. Places like Rumors, Sign Of The Whale, Lucky Bar, The Madd Hatter, Irish Whiskey, and The Front Page are some of the more fun, reasonably priced venues in the area. On average their happy hour specials extend until 8 or 9 depending on the place you visit. The bars along 17th Street, such as JR's and Cobalt, are and have been landmarks for gay night-clubbers.
A few of these establishment named above will be participating in the Summer Crawl DC 2012 Bar Crawl on September 22 brought to you by Project DC Events, so make sure you visit our events page to get more information about this event and get your tickets. Cheers and drink responsibly!

Go from Best Bars in DC back to the Project DC Events homepage