The Best Bars in Georgetown
Published: 7/31/2014
The 6 Best Bars in Georgetown
Want to finish off a day of waterfront fun and shopping in Georgetown with a night out with your friends? Here's the best bars in Georgetown, all great for a perfect ending to your day.
1. The Tombs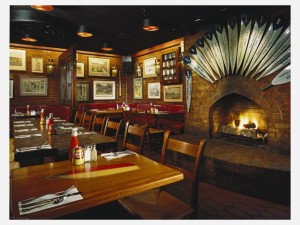 http://www.tombs.com/
1226 36th Street, NW, Washington, DC 20007
Located only a block away from Georgetown University, the Tombs is the quintessential college bar. With friendly bartenders and waitstaff, great food, and a old-time sports decor, this local hot spot is a favorite among students and locals alike. Try your hand at Tuesday Trivia and win a bit of Tombs swag, or stop by on Sundays and enjoy some half-off wine. A great atmosphere for both dinner and drinks, the Tombs is a Georgetown tradition.
2. El Centro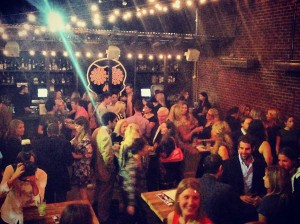 http://www.richardsandoval.com/elcentrogtown/
1218 Wisconsin Ave. NW, Washington, DC 20007
If you're feeling a little more south-of-the-border, El Centro is a great choice. They have a huge rooftop and great happy hour deals, perfect for visiting after work with friends. If you're looking to mix up your regular drink order, look no further – El Centro offers incredible, unique margaritas, as well as a variety of house infused tequilas. Beer more your style? El Centro has a list of Mexican craft beers on their menu. A Georgetown staple and a perfect place to end your day.
3. Rí Rá
http://www.rira.com/georgetown/
3125 M Street NW, Washington, DC 20007
In the heart of M Street, Rí Rá is a new favorite of Georgetown locals. They have a traditional Irish feel and delicious food, not to mention Irish bartenders, which all add to the unique atmosphere. Upstairs is their Whiskey Room & Bar, which is dedicated to Rí Rá's extensive collection of Irish whiskeys, perfect for both whiskey lovers and people who want to try something new. With historical decor and a great atmosphere, Rí Rá is a definite must-try.
4. Old Glory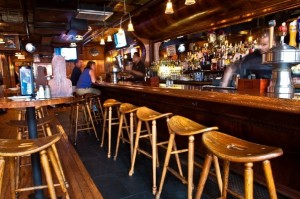 http://www.oldglorybbq.com/
3139 M Street NW, Washington, DC 20007
Old Glory is known for their award-winning barbeque, but their western-themed bar is a fun place to watch your favorite football game. With huge televisions right behind the bar and a large rooftop, Old Glory is a perfect place to spend an evening with friends! They also serve a wide variety of beers – from local favorites like Natty Boh to more national fare like Yuengling, Old Glory is sure to please, no matter what kind of taste you're looking for.
5. Mason Inn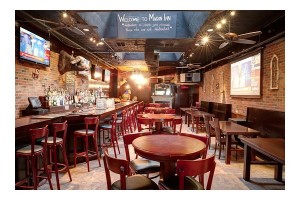 http://www.masoninndc.com/
2408 Wisconsin Ave NW, Washington, DC 20007
Mason Inn is what you think of when you think of what your favorite bar should be – sports playing on the TVs every weekend, from your alma mater's basketball team to the big NFL games. Every Thursday is Mug Night – with a Mason Inn mug, you can get $2.50 Bud Light refills all night. And don't forget the dancing – with a DJ every weekend, you know you'll always have a fun time at Mason Inn!
6. Rhino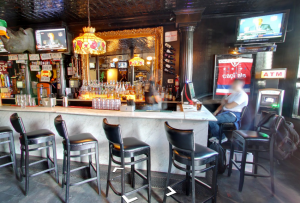 http://rhinobardc.wordpress.com/
3295 M St. NW Washington DC 20007
Ready to let loose and have some fun? Head to Rhino! Lots of space and a huge dance floor means that this place is the destination to get down with all your friends during the weekend. In the spring, Rhino is the place for the die-hard Red Sox fans, and in the fall, they bring in all the local Eagles fans. With $10 pitchers and 25 cent wings during football games, Rhino is the perfect to finish off your weekend or just finish off your night out.
Go from the 6 Best Bars in Georgetown back to the Project DC Events homepage.