Published: 12/10/2012
And the DC Santa Crawl 2012 raffle winners are..
Project DC Events would like to thank everyone who participated in the DC Santa Crawl 2012 holiday event. We hope you enjoyed the event as much as we did hosting it.
We would also like to thank myTaxi, Miller Lite, Bacardi, DC Social Sports, Red Bull and The Salsa Room for sponsoring this awesome event, as well as our partner establishments: BlackFinn, The Bottom Line, The Mighty Pint, Public Bar, Recessions, The Black Rooster Pub, Ozio and Irish Whiskey. With that said, here are the DC Santa Crawl raffle winners!
DC Santa Crawl 2012 raffle winners:
$100 BlackFinn gift card – Allison Laubach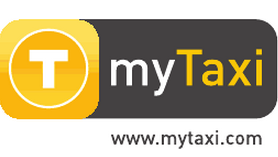 10 $25 myTaxi vouchers:
Robert Johnson
Christina Prevalsky
Bret Bolyard
Christopher Heck
Kathryn Coffin
Lauren Corcoran
Emilie Regula
Brianna Buckley
Chris Pillion
Melissa Buford